Rita Diede-Stützel worked for a German aviation company for more than 30 years, during which time she was well "been around" in the organization - as an employee, project manager, executive. In addition, she was a company representative in the largest post-mediation in Germany for several years.
The She learned the consulting business as a project manager and internal consultant for change projects, among other things.
"I've been exposed to a lot of concepts, but finding out what needs to be done, what's really going on, that can only be done one-on-one...."
Rita Diede-Stützel has been a self-employed organizational developer, certified coach and mediator, Certified Facilitator Cooperation Training (Reteaming Coach according to Ben Furman) for 13 years. She studied journalism, business administration and human resources.
Their focus has been and continues to be on the airline industry, clinics, public administrations, media, church institutions, associations and TecDAX companies, among others.
Contributions by Rita Diede-Stützel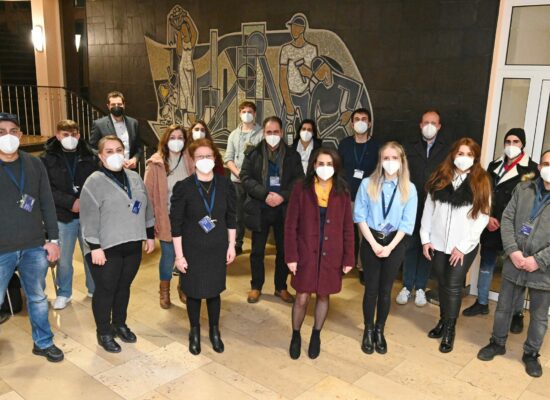 Municipality - Gemba Walk - Communication - case study
WB Risk Prevention Systems supported task force of the city of Bochum to strengthen immunization coverage and preventive health care.